Inspiring Women
Findings from the 2011 Davies Review showed the lack of women as career role models acted as a barrier to women's progression. The low number of senior women role models, combined with unhelpful myths and stereotypes, all compound the barriers women face in rising up the corporate ladder. Organisations are encouraged to shine a spotlight on their talented women and encourage them to share their career stories. Women themselves can do much to inspire and support other women, sharing learnings and tips for success with those coming along behind them.
Helen Gordon
CEO, Grainger Plc
---
Women leaders matter because successful businesses should reflect the people they do business with…. As corporate structures become less hierarchical and project work more common, there are opportunities for mixed teams to develop and for talent to be recognised and nurtured.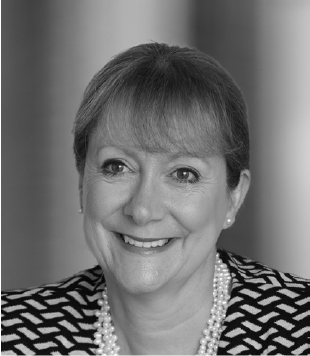 Béatrice Butsana-Sita
Managing Director, Capita Networking Solutions
Liv Garfield
CEO, Severn Trent
---
When people ask me how it is being a woman at the head of a big business, I reply that it is no different for me as a woman, than it would be for a man. Any successful leader needs to be able to work closely with people, understanding their views, creating the right spark and making decisions.
Denise Wilson
Chief Executive, Hampton-Alexander Review
Liv Garfield
Chief Executive, Severn Trent
Alison Brittain
CEO, Whitbread
---
The single biggest issue and the one that needs our greatest attention is that of the pipeline of female executives. Sadly, this is more a trickle than a torrent.
Colonel Anna Kimber
Chief of Staff & Business Development
Sandhurst Group
Lizzy Buss
Head of Business Development, EMEA & APAC
State Street Global Services
Jayne-Anne Gadhia
Former CEO Virgin Money
---
I was delighted to be asked by HM. Treasury in 2015 to lead a review into women in senior roles in financial services as part of the government's Productivity Plan 'Fixing the Foundations: Creating a More Prosperous Nation'. In 2015 Financial Services was the country's highest paid sector but had the widest gender pay gap…
Major Nics Wetherill
Doctor, Royal Army Medical Corps
Melanie Richards
Deputy Chair, KPMG UK