The Davies Review 2011 – 2015
The Davies Review presented practical, business-led recommendations to address the gender imbalance on the boards of FTSE 350 companies. It offered a voluntary, inclusive approach with actions for all stakeholders. It helped ensure boards benefitted from a balance of different perspectives and that recruitment practices are based on skill, experience and performance, allowing women to play a full role at the top of British business.
The Davies Review team tracked progress and reported on an annual basis. They were supported by the Department of Business, Energy & Industrial Strategy, Government Equalities Office, Cranfield University and other key partners. The percentage of women serving on FTSE 100 Boards increased from 12% in 2011 to 25% in 2015 and FTSE 250 Boards increased from 9% in 2011 to 22% in 2015.
Here you can find further details of the progress made by the FTSE 100 and 250 since 2011 on a collective and individual company basis and actions for stakeholders.
Recommendations
These are the ten Recommendations set out under The Davies Review in 2011:
All Chairmen of FTSE 350 companies should set out the percentage of women they aim to have on their boards in 2013 and 2015. FTSE 100 boards should aim for a minimum of 25% female representation by 2015 and we expect that many will achieve a higher figure. Chairmen should announce their aspirational goals within the next six months (by September 2011). Also we expect all Chief Executives to review the percentage of women they aim to have on their Executive Committees in 2013 and 2015.
Quoted companies should be required to disclose each year the proportion of women on the board, women in Senior Executive positions and female employees in the whole organisation.
The Financial Reporting Council should amend the UK Corporate Governance Code to require listed companies to establish a policy concerning boardroom diversity, including measurable objectives for implementing the policy, and disclose annually a summary of the policy and the progress made in achieving the objectives.
Companies should report on the matters in recommendations 1, 2 and 3 in their 2012 Corporate Governance Statement whether or not the underlying regulatory changes are in place. In addition, Chairmen will be encouraged to sign a charter supporting the recommendations.
In line with the UK Corporate Governance Code provision B2.4 "A separate section of the annual report should describe the work of the nomination committee, including the process it has used in relation to board appointments". Chairmen should disclose meaningful information about the company's appointment process and how it addresses diversity in the company's annual report including a description of the search and nominations process.
Investors play a critical role in engaging with company boards. Therefore investors should pay close attention to recommendations 1-5 when considering company reporting and appointments to the board.
We encourage companies periodically to advertise non-executive board positions to encourage greater diversity in applications.
Executive Search Firms should draw up a Voluntary Code of Conduct addressing gender diversity and best practice which covers the relevant search criteria and processes relating to FTSE 350 board level appointments.
In order to achieve these recommendations, recognition and development of two different populations of women who are well-qualified to be appointed to UK boards needs to be considered:

Executives from within the corporate sector, for whom there are many different training and mentoring opportunities; and
Women from outside the corporate mainstream, including entrepreneurs, academics, civil servants and senior women with professional service backgrounds, for whom there are many fewer opportunities to take up corporate board positions.A combination of entrepreneurs, existing providers and individuals needs to come together to consolidate and improve the provision of training and development for potential board members.

This steering board will meet every six months to consider progress against these measures and will report annually with an assessment of whether sufficient progress is being made.
Our Findings
The Davies Review concluded in two key areas:
identified barriers preventing more women reaching the boardroom
made recommendations on what government and business could do to increase the proportion of women on corporate boards
To achieve the objective of seeing more women recruited to boardroom positions, it is evident that action needed to be taken to increase the demand for women by chairs and executive search firms but also to expand the pool of female candidates by increasing the number of women reaching the executive layer of management and the number of women leaders from outside the corporate world ready to play a role on corporate boards.
We developed ten recommendations to generate momentum behind, and increase focus on, this business priority.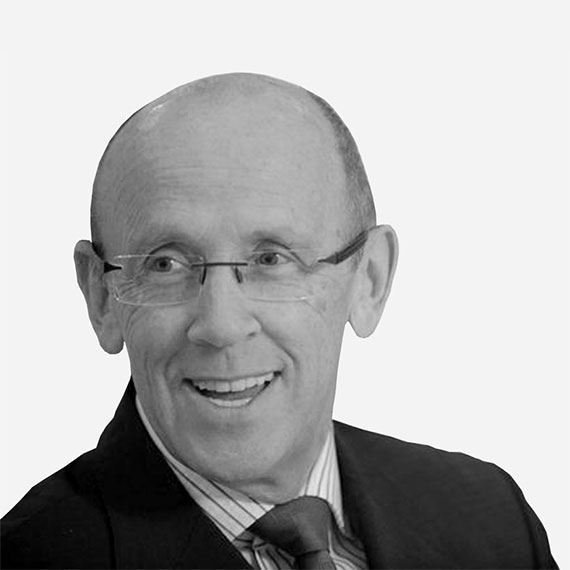 Lord Davies of Abersoch
Davies was Chairman of Standard Chartered PLC between November 2006 and January 2009, having been Chief Executive between 2001 and 2006 and a director since 1997. Since 2010, Davies has held executive roles on the board of Corsair Capital LLC, a private equity investor. From 2014 he was chairman of Jack Wills a fashion business. In August 2016 Sky News reported that Davies was to stand down as Jack Wills is taken over in a private equity transaction involving Bluegem taking a minority stake in the company following reported losses.
In November 2013, Davies became chairman of the Garden Bridge Trust, planning a bridge over the Thames in London, just 200m from Waterloo Bridge. The bridge was intended to be built largely from privately donated funds, but on 26 July 2016 the BBC reported that Davies had approached the Secretary of State for Transport seeking an extension of a £15m government underwriting commitment until September 2017. £37.7m had been spent on preliminary works, but construction of the bridge had not started and was being delayed until the autumn of 2016. In May 2015 Davies was appointed deputy chairman of the LetterOne Group, an investment business in the energy, technology and telecom sectors.
Dominic Casserley
Dominic Casserley became CEO of Willis Group in January 2013 following a nearly 30 year career at McKinsey & Company, the leading global management consulting firm. During his three decades at McKinsey, he was based in the United States, Asia and, most recently, in London where he served as Managing Partner, responsible for the firm's offices in London and Dublin. Dominic's career at McKinsey focused on two areas: serving the needs of a client base that comprised leading financial services companies around the world, and helping to build and manage the firm. He was a member of McKinsey's Global Board from 1999 to 2012.
Dominic has authored two books on financial services, advised business leaders on the former UK Prime Minister's Business Council for Britain and served on the UK's Confederation of British Industry (CBI) CEO Climate Change Taskforce and worked on the U.S. Presidential Task Force on Market Mechanisms in 1987 (The Brady Commission) during the Administration of Ronald Reagan. He is also Chairman of the UK Charities Aid Foundation and a member of the board of the National Theatre in London.
Denise Wilson OBE
Denise Wilson OBE is currently a Non-Executive Director of Ecclesiastical Insurance Group, Chair of the Remuneration Committee, Chair of the Royal Academy Of Arts Friends and member of the Royal Academy Audit Committee. Her previous appointments include Chief Executive of the Davies Review and various executive roles at National Grid, BG Group and British Gas.
She is a business coach, mentor and passionate supporter of women in business.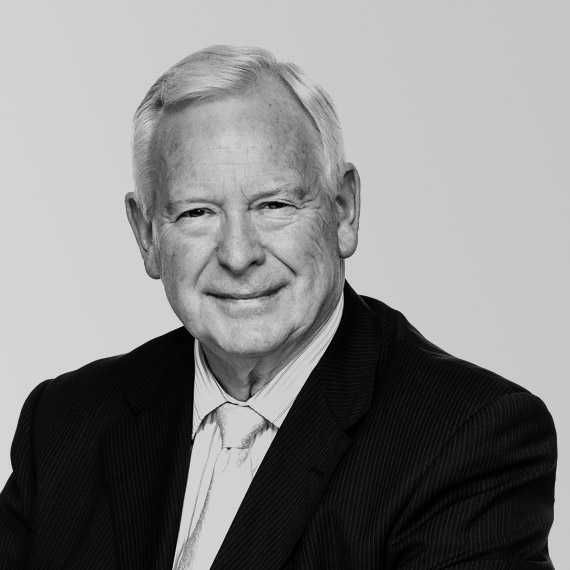 Sir John Parker GBE
Sir John Parker studied Naval Architecture and Mechanical Engineering at the Belfast College of Technology and Queens University Belfast. He is currently Chairman of Anglo American (his 5th FTSE 100 Chairmanship) and Chairman of Pennon Group (July 2015). He is Non Executive Director with Airbus Group and Carnival Corporation (the world's number one Cruise Ship Group). He stepped down as Deputy Chairman of DP World (World's 3rd largest Container Port Operator) in June 2015 after nine years, as President of the Royal Academy of Engineering in 2014, after nine years as Chairman National Grid at end of 2011 and from Chairing the Court of the Bank of England in 2009. He has served as CEO, Chairman or Non Executive Director in over 20 major UK and overseas companies
His extensive voluntary and charitable work has included ten years of Leading Young Offenders into Work; the RNLI Council, the White Ensign Association, President Royal Institution of Naval Architects, Chancellor of University of Southampton, Member of Prime Minister's Business Council an Elder Brother of Trinity House and a Visiting Fellow, University of Oxford.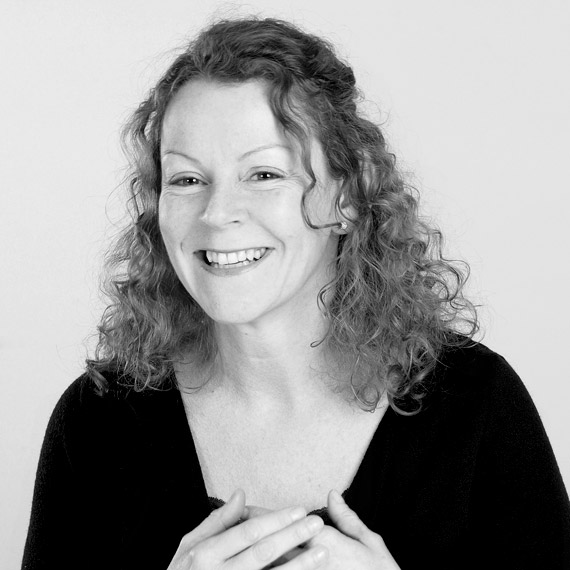 Amanda Mackenzie OBE
Amanda was a member of Aviva's Group Executive for seven years as CCMO having joined to change the name from Norwich Union. She is a Life Fellow of the RSA and Fellow and past President of the Marketing Society. Amanda has over 25 years of commercial experience, including director roles at British Airways Airmiles, BT and British Gas. Since 2011 she has been a non-executive director of Mothercare Plc. and sits on the audit committee. She has been on the board of the National Youth Orchestra for eight years.
Amanda is on loan from Aviva as Executive Advisor to Richard Curtis and team for 'Project Everyone', which is a campaign to make the United Nations Sustainable Development Goals reach as many people in the world as possible.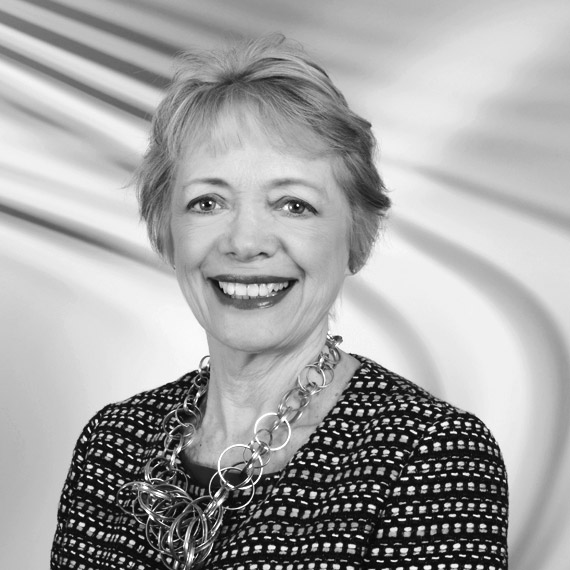 Susan Vinnicombe CBE
Susan's particular research interests are gender diversity on corporate boards, women's leadership styles and the issues involved in women developing their executive careers. Susan has written ten books, over one hundred articles, reports and conference papers. Susan was awarded an OBE in the Queen's New Year's Honours List in 2005 and a CBE in the Queen's Birthday Honours List in 2014 for her Services to Diversity.
Lancaster House Dinner, March 2015