Improving gender balance in FTSE leadership
On 24 February 2021, the fifth and final report from the Hampton-Alexander Review was published.
The Hampton-Alexander Review was an independent, voluntary and business-led initiative supported by Government to increase the representation of women in senior leadership positions and on boards of FTSE 350 Companies, from 2016-2020.
The scope of the Review covered over 23,000 leadership roles in Britain's largest listed companies, covering the board and two leadership layers below the board, making the UK's voluntary approach to improving women's representation at the top table, arguably the biggest and most ambitious of any country.
Success requires robust action from all stakeholders and every FTSE 350 company to play their part. We would like to thank all companies and stakeholders who have worked hard to improve the gender balance of their boards and leadership teams and urge them to continue on the path to further progress.
FTSE Women On Boards
January 2021
Sir Philip Hampton
"There's been excellent progress for women leaders in business over the last 10 years or more, with boards and shareholders determined to see change.
The progress has been strongest with non-executive positions on boards, but the coming years should see many more women taking top executive roles. That's what is needed to sustain the changes made."
Denise Wilson
"Never in the history of women in the British workplace has there been a stronger supply of skilled, capable women, ambitious for themselves, and ambitious for their organisations.
It is now for business to fully-utilise a talent pool filled to overflowing with educated, experienced women, to their own benefit and that of the UK economy."
FTSE 100 Executive Committee
and Direct Reports October 2020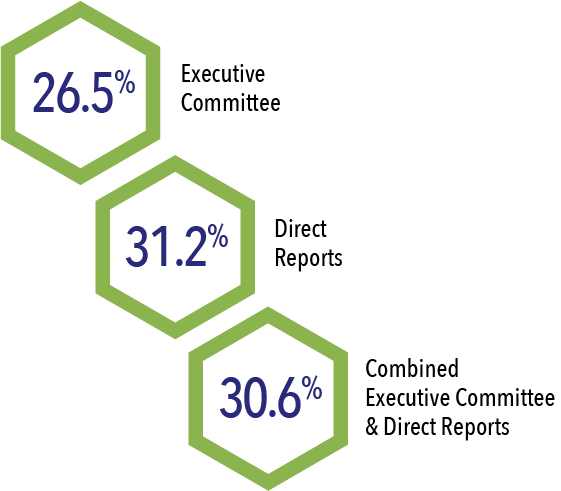 FTSE 250 Executive Committee
and Direct Reports October 2020