The portal for submitting gender data is now closed for 2018. Thank you to all FTSE 350 companies who submitted their data.
The Hampton-Alexander report will be published on Tuesday 13th November when we will share details of progress with business stakeholders.
Improving gender balance in FTSE leadership
The Hampton Alexander Review is an independent review body which builds on the excellent work of the Davies Review to increase the number of women on FTSE boards and with an important new focus to improve women's representation in senior leadership positions.
Although gender balance on FTSE Boards has undergone a significant shift in the last five years, it is clear there is still more work to do and to sustain progress, appointing more women in leadership roles below the Board, remains the complex and longer-term challenge.
The Review will continue the voluntary business-led approach, joining all stakeholders together in action to improve the number of women on FTSE Boards and in leadership positions.
The Review aims to ensure business benefits from a balance of different perspectives and recruitment practises are based on skills, experience and performance, enabling women to play a full role at the top of British business.
We will continue to build on progress made in recent years, driving FTSE Boards to achieve the 33% target by the end of 2020. The new focus will be to improve the number of women in leadership positions, particularly on the Executive Committee and direct reports to the Executive Committee in FTSE 350 Companies.
Our first report was published in November 2016, and subsequent reports will be published annually each November.
Click to read the second report here.

Sir Philip Hampton
"It is clear that gender balance on FTSE boards has undergone a dramatic shift in recent years and this progress continues. However, we must significantly increase the number of women in senior leadership roles if we are to harness the skills of women for the benefit of business and the UK economy."
Where we are now
WOB FTSE 100



The late Dame Helen Alexander
"There are already many excellent initiatives underway to increase the number of women in leadership, we need to build on these, keep business focused and ensure all stakeholders play their part."
Video tribute to Dame Helen Alexander
(Created by Peel Hunt, founders of the
Non-Executive Director Awards)
"The only way to truly develop the pipeline of executive women is to radically change the culture to be more inclusive. You can have as many diverse initiatives as you likeand recruit lots of diverse candidates, but without a truly inclusive culture, none of it sticks. CEOs that don't understand and address this, will find that their firms are left behind"
- Brenda Trenowden, Global Chair, 30% Club

Denise Wilson
"Having seen around 700 women appointed to the boards of FTSE 350 companies since 2011, there is now clear evidence the voluntary business-led approach is working, with a fundamental cultural change taking place at the heart of British business."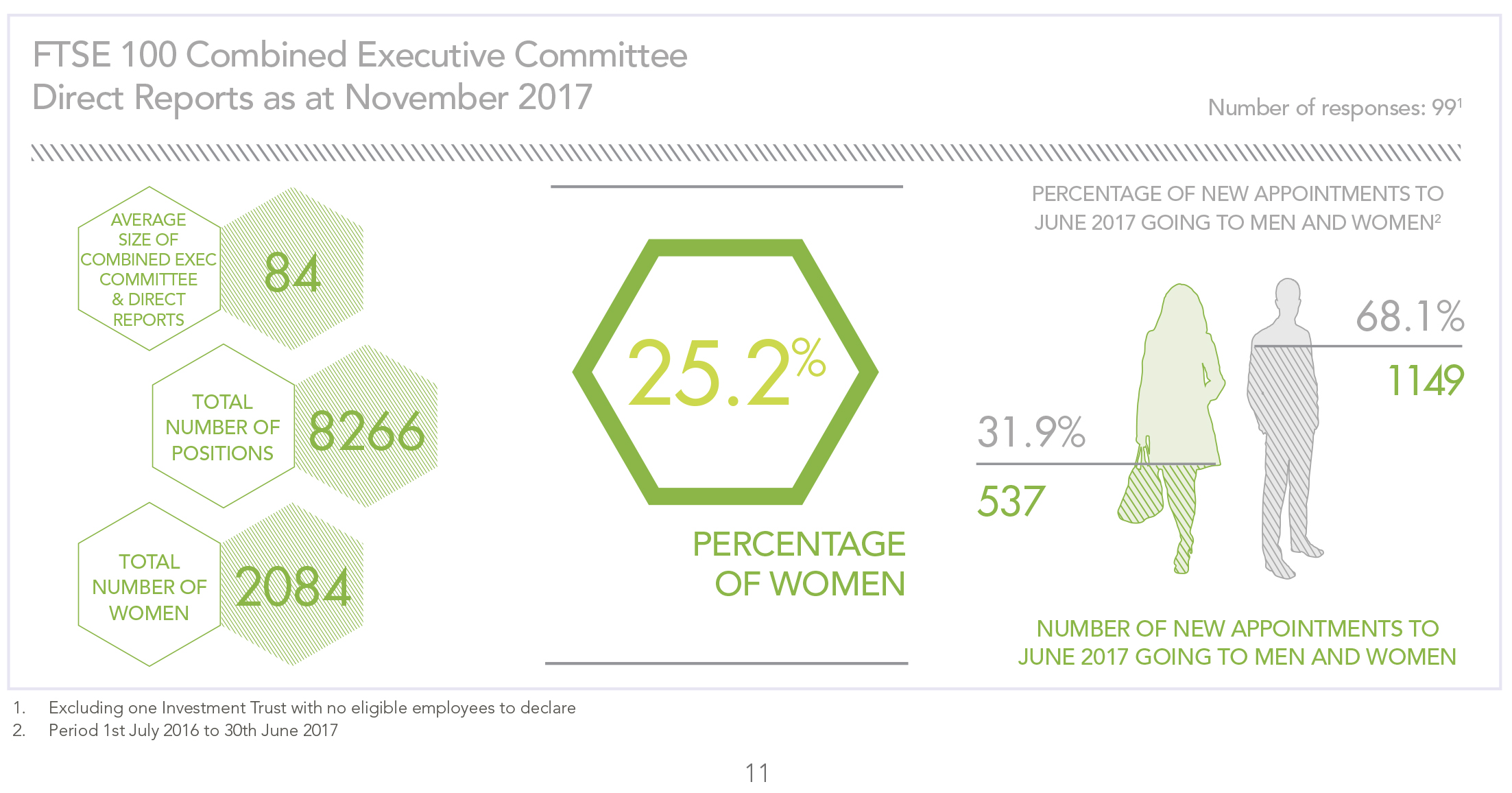 Your opinion counts
Thank you for taking the time to complete this short survey. Your views are important to us and the Hampton-Alexander Review team are keen to build in feedback from a wide variety of stakeholders and through various channels.
In considering what actions British business takes to increase the number of women serving on FTSE 350 Boards and in senior leadership positions (defined as the Executive Committee and direct reports to the Executive Committee), please answer the following questions: