Executive Search Firms
The executive search community got together in 2011 and drew up their own Voluntary Code of Conduct to support their clients in improving the gender balance on their boards. Over 50 firms are now signatories to the standard Code of Conduct.
The Enhanced Code of Conduct requires a more exacting standard of best practice on gender equal selection. Accreditation under the Code is performance/output based, as well as qualitative. It acknowledges those firms at the forefront of helping boards enhance their gender balance, with a strong track record in promoting gender diversity in the FTSE 350 and having done much to fuel the progress towards 33% on FTSE 350 boards.
Accredited firms are required to have demonstrated the following in the last 12 months:
At least 33% of their FTSE 350 board appointments have been to women
To have supported the appointment of at least 4 women to FTSE 350 boards
To have a proven record of helping women to achieve their first board appointment.
Congratulations to the 13 Executive Search Firms that have qualified this year under the Enhanced Code of Conduct. These are the firms in the UK who are currently appointing more women than most to British boards and working hard to shift gender balance at the top.
Enhanced Code Accredited Firms
| FTSE 350 | Beyond FTSE 350 |
| --- | --- |
| Egon Zehnder | Fidelio Partners |
| Heidrick & Struggles | Green Park |
| Lygon Group | Sapphire Partners |
| MWM Consulting | Warren Partners |
| Odgers Berndtston | |
| Ridgeway Partners | |
| Russell Reynolds | |
| Spencer Stuart | |
| The Inzito Partnership | |
The Executive Search community needs to be commended for working together and in support of their clients to achieve greater gender-balance on boards, at the same time as raising the bar on themselves. They have collectively been a major driver of progress.
The current added-value opportunity for search firms is to repeat this success in building gender-balance in the Executive Committees and senior leadership roles. With 50% of all available appointments needing to go to women to achieve the 33% target by the end of 2020, those firms showing the greatest appetite for innovation, those producing gender balanced short lists and actively supporting the appointment of capable women, are those firms most likely to achieve the greatest competitive advantage.
Julia Budd
Russell Reynolds Associates
"Despite the competitive nature of the sector, the Executive Search community has worked together, not only to establish a 'code of conduct' around gender diversity, but to ensure that words are put into action. This substantial shift in the proportion of women on boards is testament to this combined effort. Now we all recognise that there is more to be done on the executive pipeline."
Investors
"Investors are sending a clear message to companies that diversity needs to be a front and centre issue for business. Firms who have been slow to act are now finding themselves well and truly under the spotlight, as asset managers increasingly take into account gender representation when voting at AGMs.
Companies now need to take swift action, as the body of research is clear: firms with diverse boards and management teams make better decisions."
Andrew Ninian
Director, Stewardship and Corporate Governance The Investment Association
Investors are increasing pressure on FTSE boards with a lacklustre approach to tackling diversity and this momentum has started to show clear results. Investors have increased their activity in this area, requiring Companies to demonstrate the progress they are making against gender targets and to satisfy shareholders that they have the right combination of skills on their board.
Voting against Directors over diversity concerns: The Investment Association's Public Register records all companies that have received high votes against (of 20% or more) resolutions at their AGMs in one place and highlights the major issues that investors are using their voting power on, offering a place to set out steps taken to engage with their shareholders and address concerns.
In 2018 the Public Register showed that there was a significant increase in the number of directors receiving dissent against their re-election with the total number of resolutions more than doubling from 38 in 2017 to 80 in 2018
"The Stewardship Survey carried out by the Investment Association for the year to 30th July 2018 showed 56% of asset managers surveyed had engaged with companies on gender diversity, and 42% had made a voting decision informed by gender diversity."
Source: Hampton-Alexander Review – 2018 Report
Calling out 'One & Done' Boards: In March 2019 The Investment Association (IA) and the Hampton-Alexander Review jointly wrote to 66 companies in the FTSE 350 with only one female on their Board, and three with none, outlining concerns about the lack of diversity in their boardrooms. The letter outlined the IA members' desire for companies to recognise gender diversity as an urgent and critical business issue that affects the long-term success of companies. The letter also outlined changes to the IA's Institutional Voting Information Service (IVIS) which provides corporate governance research to shareholders to aid their voting decisions during AGM season. IVIS will 'red-top' companies that have no or only one women on their board and will also issue an 'amber-top' (the second highest warning) to companies not on course to meet the requirements of the Hampton-Alexander review and any board with women representing 25% or less. Companies were asked to set out what actions the Board is taking to ensure that substantial progress is made to meet the 2020 target of 33% female representation. A number of these Companies have since announced the appointment of a female director to their Board with further appointments expected to be announced.
In the Media
Women must make up one-third of senior directors by 2020,
companies told
Companies must do more than take the tokenistic step of appointing just one woman to their board and consider that job done
Read More
FTSE 350 firms under fire over 'unacceptable' lack of female directors
Investor group urges listed firms with only one woman on board to address diversity targets
Read More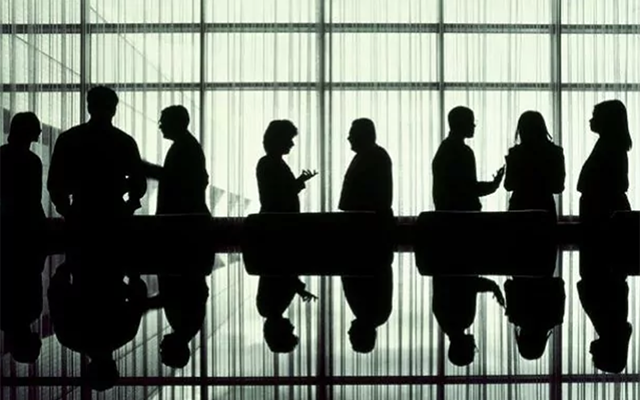 Scores of 'out of touch' FTSE bosses told off for lack of women on boards
Scores of Britain's biggest businesses have been named and shamed for their failure to appoint enough women to their boards.
Read More
"The power of investor capital is making its mark, as diversity emerges as an economic and strategic imperative. We've seen a substantial change in terms of engagement, with diversity a regular feature and company leaders actively approaching investors to explain how they are addressing gender imbalance in the workplace. This is signifcant, as CEO commitment is a key game changer."
Deborah Gilshan & Clare Payn
Co-Chairs, 30% Club Investor Group
The Hampton-Alexander Review is particularly grateful to institutional investors for their recognition of the importance of boardroom diversity in delivering long-term sustainable returns and the strong support of the Investment Association, the Investor Forum and the 30% Club Investor Group.