Press Releases
Hampton-Alexander Review – Mid Year Press Release June 2018
More women than ever before are on the boards of the UK's largest companies but they still have some way to go to meet the target of 33% women by 2020, according to new data revealed today (27 June) to mark the halfway point of Government backed review
Read More
Hampton-Alexander Review – May 2018 Press Release
Despite a major drop in the number of top companies with all-male boards, many are still refusing to move with the times – and some of the worst explanations firms have made for not having women among their top employees have been revealed today (Thursday 31 May)
Read More
Hampton-Alexander Review – November 2017 Press release
FTSE 350 companies urged to fill senior positions with more women to make UK a world leader on gender diversity
Read More
Hampton-Alexander Review – November 2016 Press Release
An independent review is pressing ahead with proposals to ensure talented women at the top of business are recognised, promoted and rewarded.
Download
Press Cuttings
Women On Boards: Progress Made But Plenty More To Do
The HR Director (23 August 2018)
Although the numbers are moving in a positive direction, there's still a lot more to be done to ensure women are fairly represented in all-too-often male dominated boardrooms.
Read More
Bendigo Agencies Seeking To Boost Board Diversity
Bendigo (22 August 2018)
Five agencies have joined forces to encourage women to get involved on the boards of community organisations.
Read More
Women on Bank Boards Lift Performance But Only If There Are Enough
Bloomberg (16 August 2018)
Increasing the number of women on the boards of U.S. banks improves performance, according to a new study – but only if there are enough of them.
Read More
Those Still Questioning Value of Women May Soon Exit Board Scene': Newly Listed Boards Show Positive Trend For Appointing Women
Women's Agenda (16 August 2018)
Read More
Clare Laxton: We Are Still a Sector of Women, Led by Men
Third Sector (7 August 2018)
Third sector is a publication for the voluntary and not-for-profit-sector
(requires subscription)
Read More
Women CEO's And The Hard Path To The Board
Financial Times (7 August 2018)
Women are becoming more common and visible in chief executive roles. But surveys show corporate employees – especially men – tend to overestimate women's representation in the top echelons.
(requires subscription)
Read More
California Could be the First US State to set Quotas for Women on Boards
Quartz (6 August 2018)
Not content to wait until 2058, California legislators are proposing to speed up the process. They've introduced a bill that would require publicly traded companies based in the state to have at least one woman on their board starting in 2020.
Read More
First Women's Private Club Appoints Chief. Guess What? He's A Man
The Daily Telegraph (6 August 2018)
Britain's first all-women members club attacked by business leaders after hiring male chairman
Read More
Women-only Network Appoints Male Chairman
BBC (6 August 2018)
A networking group with the aim of supporting female leaders has been criticised for appointing a male chairman.
Read More
Britain's First All-Women Members Club Attacked By Business Leaders After Hiring Male Chairman:
The Daily Telegraph (5 August 2018)
Britain's first all-women private members club has been attacked by female business leaders after hiring a man as its first chairman.
Read More
Board Innovation, Learning and Networks
Fidelio (2 August 2018)
Whereas ten years ago it was broadly assumed that Board Members brought substantial experience when they joined the Board, it is now recognised that this alone is not enough.
Read More
Private-Equity Boys' Clubs Finally Realize They Need Women on Boards
The Street (1 August 2018)
Atlantic Street, a private-equity firm with $325 million under management, has hired Susan Stautberg, founder and former CEO of WomenCorporateDirectors, to oversee a push to add more women as board members at portfolio companies.
Read More
Name-And Shame Approach Puts More Women on Singapore Boards
Bloomberg (31 July 2018)
Singapore lags most financial hubs when it comes to gender diversity on corporate boards, so much so that a government-backed group has started crying out companies with no female directors.
Read More
Sturgeon Wants Law to Put Women on Company Boards
The Times (29 July 2018)
Nicola Sturgeon, the first minister, has vowed to legislate to have more women on corporate boards if she ever has the power to do so.
Read More
JPMorgan CEO Jamie Dimon Reigns Over Wall Street's Last Boys' Club
The Street (25 July 2018)
JPMorgan CEO Jamie Dimon has a much-vaunted track record of promoting women to senior roles on his executive team. But the number of women on the U.S. bank's board of directors has stalled out at two since 2006, despite research showing greater female representation improves long-term returns.
Read More
Gender Diversity and Board Quotas
New York Law Journal (25 July 2018)
California has made headlines this summer with legislative action toward instituting gender quotas for boards of directors of public companies headquartered in the state.
Read More
UK PLC Behind Target For Number of Women on Boards
Financial Times (27 June 2018)
About 100 companies in the FTSE 350 either have no female directors or just one
Read More
Why Women in Business Are Good for Charities
Financial Times (25 June 2018)
More women on boards and in senior management means higher levels of corporate social responsibility, academic studies have shown. Investors pushing companies to improve on environment, social and governance issues might do well, then, to focus particularly on gender diversity.
Read More
Want to Avoid Activist Investors? Recruit More Women Directors
Financial Times (23 June 2018)
European businesses that have more female directors are less likely to be targeted by activist investors, according to an analysis that will bolster demands for greater board diversity.
Read More
Lessons From Europe: How To Get More Women On Corporate Boards
Fortune (15 June 2018)
At Fortune's MPW International Summit in London earlier this week, women at the forefront of the push to diversify European boards shared how they're moving the needle.
Read More
Angry Reaction Over Lack of FTSE Female CFO's
Financial Director (12 June 2018)
Liberal Democrats leader Sir Vince Cable leads comments over concerns about the falling number of women holding senior finance chief roles.
Read More
How To Get Good Women On Boards
The Guardian (5 June 2018)
Companies need to stop looking for women whose backgrounds replicate those of men, writes Barbara Stocking, and Charmaine Fletcher laments how good women are still having to rely on men to employ them
Read More
UK Fund Boards Exposed For Poor Gender Diversity
Financial News (4 June 2018)
Shiv Taneja, founder of specialist consultancy UK Fund Boards, conducted research into more than 110 fund boards and uncovered a lack of diversity, as well as low levels of independence among directors.
Read More
Drive for More Female Chief Executives Stalls
The Times (3 June 2018)
The number of women running the 350 biggest public companies in Britain has not risen in the past decade — despite a series of government-backed initiatives to make boards more diverse.
Read More
Want More Women on Boards? It's Time To Back A Jane Austen Economy
The Standard (1 June 2018)
Why we are still struggling to get enough women on company boards. A new government-backed review drops a few choice quotes from chaps in suits. "Most women don't want the hassle or pressure of sitting on a board," said one boardroom boy.
Read More
Top 10 worse excuses for not appointing women executives
BBC (31 May 2018)
The government wants women to make up at least a third of boards for the UK's 350 biggest companies by 2020. While the review's interim report found that things are definitely improving, some firms seem to be dragging their feet and paying only lip service to diversity.
Read More
'Most women don't want the hassle': Pitiful excuses for male-only boardrooms revealed
Sky News (31 May 2018)
Leading companies in the UK have been described as "pitiful" and "patronising" after coming up with feeble excuses to explain why they have not promoted a single woman to their corporate boards.
Read More
Management's Missing Women
Sir Philip Hampton & Dame Helen Alexander pen a letter to the Financial Times highlighting.
Read More
International Women's Day
We are delighted to see the Chancellor announce investment to back gender equality on today of all days – International Women's Day.
The Prime Minister said:
"Women are driving our economy forward, securing 77% of new jobs last year – and now represent a higher percentage of FTSE Board membership than ever before.
"Returnships are open to both men and women but we should acknowledge that, more often than not, it is women who give up their careers to devote themselves to motherhood, only to find the route back into employment closed off – the doors shut to them.
"This isn't right, it isn't fair and it doesn't make economic sense. So I want to see this scheme extended to all levels of management and into industries where women are underrepresented."
Read More
Building boards with more women
Oct 3, 2016 : The FT's Sarah Gordon asks Dame Helen Alexander, deputy chair of the Hampton-Alexander Review, how British businesses can increase the number of women on corporate boards.
Read More
July 2016 Press Release
Top leaders from some of Britain's most influential and successful companies are being rallied to help deliver more progress for greater female representation in business, backed by Government support…
Read More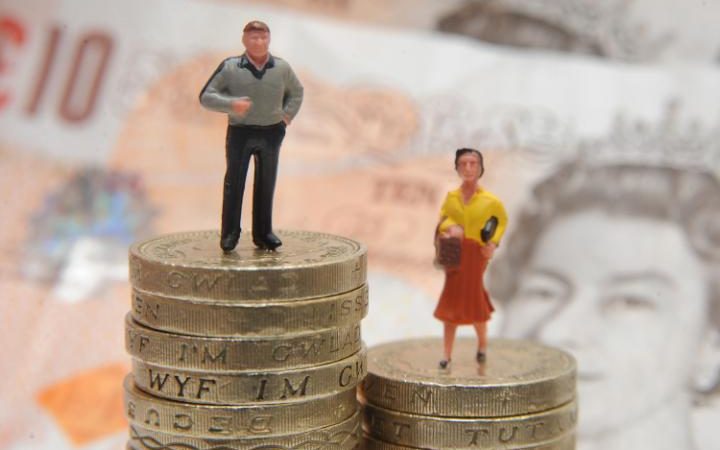 Women are on the march in the City of London – and things are changing fast
It's deadline day for the chief executives of big companies. They have been asked to disclose the gender balance in their leadership teams for the Government's Hampton-Alexander review into the number of female executives at FTSE 350 firms…
Read More
Lord Davies: FTSE 350 boards should be 33% female by 2020
The recommendations made by Lord Davies in his final report, including a new target for business and a review of the female executive pipeline, was given the full support of government today…
Read More
Only the government can ensure women get on to boards
The UK is a salutary example of what happens when you take the pressure off, writes Sarah Gordon
Increasing the number of women at the top is difficult, and the reasons are not just varied but well-rehearsed. The nature of professional aspirations, childcare challenges and unconscious bias all play a role
(requires subscription)
Read More
Expect more progress on gender balance of boards
Open letter from Greg Clark MP and Caroline Dinenage MP – writes to the FT about change in corporate culture needs to be business led.
(requires subscription)
Read More
We have extended review focus below board level
Building on progress and evidence to date, the Hampton-Alexander Review has extended the focus below the board, specifically to the executive committee and direct reports to the executive committee of FTSE 350 companies.
(requires subscription)
Read More
We expect companies to step up their efforts to put more women on boards
As members of the Investor Group of the 30% Club representing over £1.6tn of assets under management, we support the target of one-third of FTSE 350 board positions to be held by women by 2020, as developed by the government's Women on Boards Report, the Davies Review and the continuing Hampton-Alexander Review.
(requires subscription)
Read More
Events & Videos
Hampton Alexander – Denise Wilson Speech (2018)
Hampton Alexander – Philip Hampton Speech (2018)
Reaction to the 2017 Hampton-Alexander Report at the launch event
Views from steering group members at the launch of the 2017 Hampton-Alexander Report
Why does gender equality matter?
7 women share their views
Béatrice Butsana-Sita
Managing Director, Capita Networking Solutions
Watch Video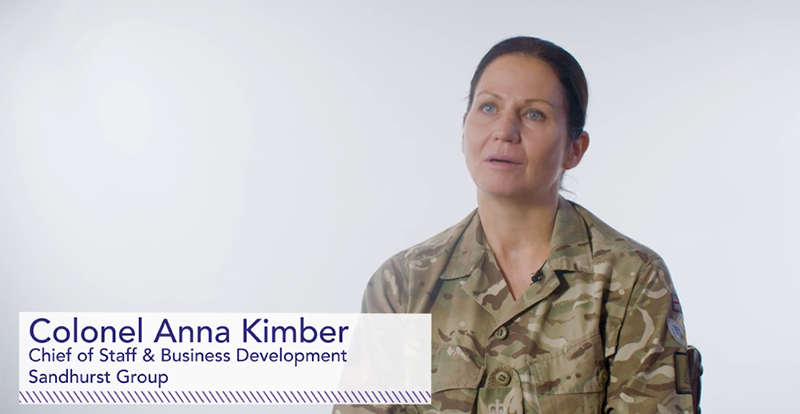 Colonel Anna Kimber
Chief of Staff & Business Development, Sandhurst Group
Watch Video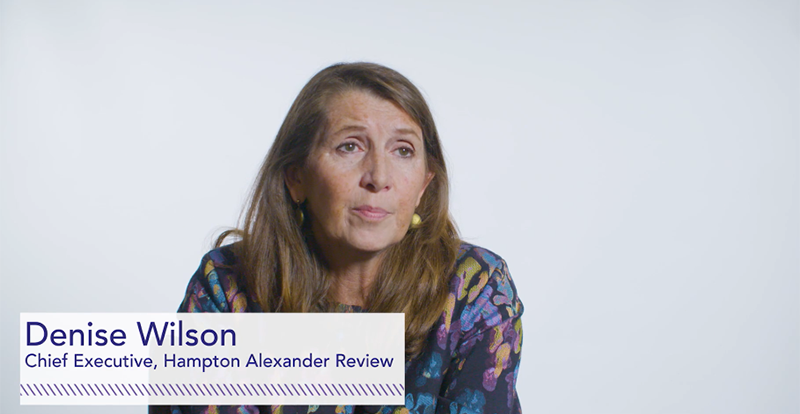 Denise Wilson
Chief Executive, Hampton-Alexander Review
Watch Video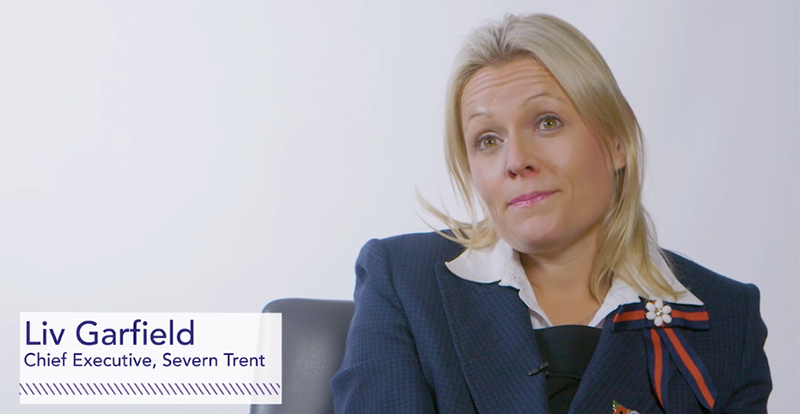 Liv Garfield
Chief Executive, Severn Trent
Watch Video
Lizzy Buss
Head of Business Development, EMEA & APAC State Street Global Services
Watch Video
Melanie Richards
Deputy Chair, KPMG UK
Watch Video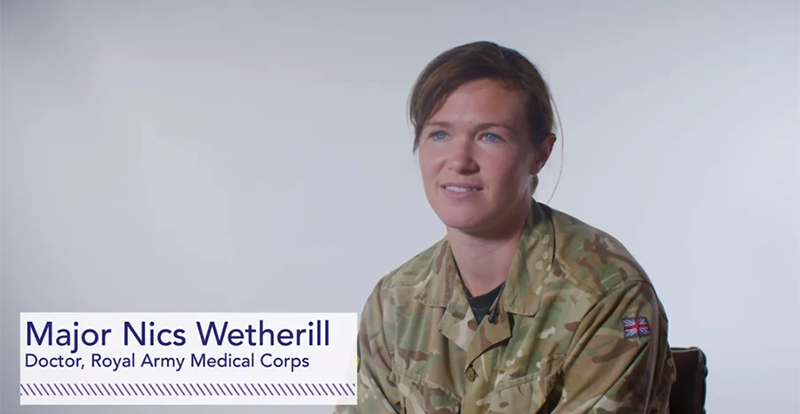 Major Nics Wetherill
Doctor, Royal Army Medical Corps
Watch Video
International Women's Day – March 2018
Warwick Business School along with the Warwick Women's Professional Network celebrated International Women's Day at The Shard
Watch Video