Lloyds Banking Group
Accelerating women leaders at the most senior level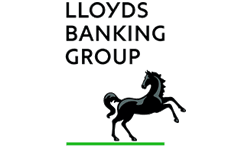 Having a leadership team with a diversity of perspectives is proven to drive greater innovation. For that reason, a strategic priority for us at Lloyds Banking Group in recent years has been addressing the challenge of too few women coming through our traditional executive leadership pipeline.
To tackle this we began working closely with our most senior women, with an initial cohort of twenty which was later expanded to around one hundred; targeting specifically the women with the potential to reach Group Executive Committee (GEC) or direct report to GEC roles within one to two years. Sponsored by members of the Board, we met with each individual woman to understand her career ambitions, help define her proven skillset, and identify those future roles that would build the breadth required for an upward move.
This has involved placing talented women without previous P&L experience into roles which would address that gap and those with business experience into functional roles, to disrupt traditional, siloed career paths into either functional or business leadership. Where required, the cohort was also engaged in a programme of tailored leadership coaching and development.
Every vacancy for an executive role is managed closely by the Group CEO who expects to receive an explanation if any shortlist does not contain a female candidate. Our CEO also personally meets with the last two candidates for every role, one of whom is expected to be a woman.
'In less than three years, thirty-five per cent of the original cohort have achieved roles on the Executive Committee or as direct reports to the Executive Committee, and 33% of our combined Executive Committee and Direct Reports are women. The programme has given us not only a strong pipeline of women executives today, but a proven strategy to keep it that way for the future.'
Fiona Cannon, Group Director, Responsible Business, Sustainability and Inclusion, Lloyds Banking Group