Direct Line Group
#thisisme, championing inclusion at Direct Line Group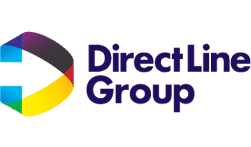 'Bring all of yourself to work' is one of our values at Direct Line Group and we're working hard to create an environment where people can be their real and authentic selves.
Last summer, we started a movement to showcase the uniqueness of our people – as the culmination of our efforts to build a culture where diversity isn't only valued, but respected and celebrated. Under the banner of #thisisme, we asked our people to share what made them 'them', on our internal social network.
Propelled by our senior leaders and diversity network champions, we generated thousands of posts from colleagues, sharing what made them unique. People felt permission to open up and shared everything from, 'I am a wife to my wife' to 'I am a worrier' to 'I am bipolar' and everything you can think of in between.
It heralded a new era of openness for our business – and to capture the continued energy and momentum behind the campaign, we launched a short film, 'We are DLG', earlier this year. This showcased and celebrated eight colleagues, doing the things that make them unique.
As a result of our ongoing initiatives, today, 91% of our people feel like they can bring all of themselves to work and 89% say our business is a highly inclusive place to work.
It's this culture that has cemented the foundation for us to take positive gender diversity action to attract, grow and retain talented women, such as:
Language decoders – to ensure job adverts don't alienate women, especially in roles typically dominated by men
Gender balanced shortlists – enabling us to build a sustainable pool of women leaders of the future
Our Thrive network – set up by women to provide inspirational stories, tools and guidance on how to be the best they can be
'As a result, we've significantly increased the proportion of women applying and being hired into management roles and are seeing this trend continuing.'
Penny James, CEO, Direct Line Group