Diageo
Shaking off the cultural norms around parental leave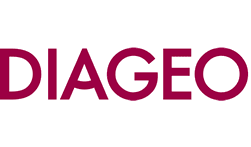 True gender equality at work requires fundamental changes to working practices, including a shake-up of the policies and cultural norms around parental leave.
In April 2019 we announced that all parents employed by Diageo in the UK are eligible for 52 weeks parental leave, with the first 26 weeks fully paid, regardless of gender or how they become a parent. This is open to all our 4,500 UK employees, including 3,100 in primarily manufacturing roles.
In May we extended 26 weeks fully paid maternity leave to all female employees globally and set a global minimum standard of four weeks fully paid paternity leave. In a majority of our markets – including Europe, North America, Thailand, Russia, Colombia and Australia, we've moved beyond this to 26 weeks fully paid paternity leave.
The commitment we have at the highest levels of our business to inclusion and diversity was pivotal to this bold change. Women currently make up around 40% of our Executive Committee, and our CEO Ivan Menezes is an active advocate of gender equality. Leaders must own this agenda.
We were overwhelmed by the positive response from our 28,400 employees. However, we know there is work to do to challenge cultural norms around paternity leave. Role models are crucial. I've been heartened to see several men, including those in senior roles, take us up on the policy and proudly share their experiences.
Ensuring both men and women are supported to experience the joy of raising a young family, while continuing to thrive at work is better for business and for society at large.
'Ensuring both men and women are supported to experience the joy of raising a young family, while continuing to thrive at work is better for business and for society at large.'
Mairéad Nayager, Chief HR Officer, Diageo