Cardfactory
Flex my Day – reflecting our customer base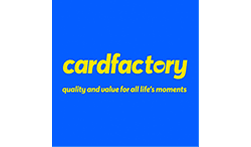 As a retailer we are very aware of the benefits that a diverse workforce at all levels brings. We are therefore proactive in our efforts to achieve gender balance across the business. We insist on a balanced shortlist when recruiting. We review our internal development programmes and mentoring opportunities to ensure there is a fair representation based on our gender position in the actual workforce at that level.
Despite our head office being relatively small in terms of supporting 1,000 stores, with a team of approximately 300 people we are flexible with working hours. Taking action on suggestions from our Employee Forum, this year we launched a 'Flex my Day' policy. The policy is designed to allow colleagues to flex their day to meet their work and home life needs but without needing to make a permanent change to their working hours.
The feedback is that it has been particularly helpful to working mums coping with the pressures of school drop off and pick up. We want everyone to feel supported when balancing work-life pressures and feel strongly that women, in particular, should not feel at a disadvantage when it comes to career progression.
A large proportion of our customer base are women therefore it is vitally important that women are in the position to represent and influence any decisions that impact our customers. This starts at leadership level and we are proud to have a healthy balance at senior management level. We want to ensure that the right people are in the right roles so that we continue to have an appropriate voice. This goes beyond gender and includes people of differing ages and backgrounds who all provide unique perspectives that help to drive the business forwards.
'We have a long way to go – but in order to ensure that our business continues to be successful we are committed to having a diverse workforce including gender, age, nationality, education, and background.'
Karen Hubbard, CEO, Cardfactory