Improving gender balance in FTSE leadership
We are delighted to report that the third phase of the FTSE Women Leaders Review is underway, with Government Ministers, corporate sponsors and other business stakeholders continuing to provide valuable support.
The FTSE Women Leaders Review is an independent, business-led framework supported by the Government, which sets recommendations for Britain's largest companies to improve the representation of Women on Boards and in Leadership positions.
The FTSE Women Leaders Review builds on the excellent work of both the Hampton-Alexander and Davies Reviews over the last 10 years, with the 33% target for Women on Boards being achieved in the aggregate for the FTSE 350 at the end of 2020, and the Leadership just falling short of the target at 29%.
Our first report of this new phase will be published on the 22nd February 2022, and annually thereafter.
Our Journey
The journey to increase the representation of women on boards and in the leadership teams of FTSE 350 companies began in earnest in the UK in 2011, when only 9% of women served on FTSE 350 boards.
Today there are over 34% women on FTSE 350 boards, and around 30% of all leadership roles are occupied by women.
Thank You
Such progress is a clear indicator of the success of the UK's independent, voluntary and business-led approach, and efforts of many to harness the skills of women for the benefit of British business.
We would like to thank all companies and stakeholders who have worked hard to improve the gender balance of their boards and leadership teams, as we continue the path to further progress.
2021 Portal Closed
The Portal is now closed for the FTSE Women Leaders, 2021 Leadership Gender Data Submissions.
We would like to thank all companies who have taken the time to submit their data, your support is invaluable.
The full report on the progress of FTSE 350 boards and their leadership teams, in the aggregate and by individual company will be published on the 22nd February 2022.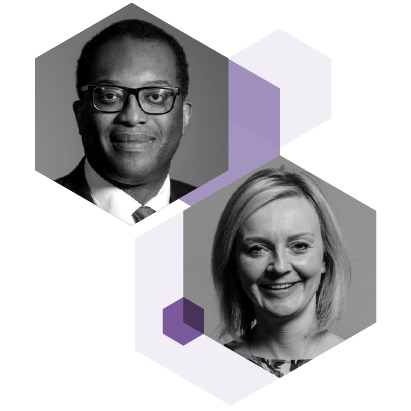 The Rt Hon Kwasi Kwarteng MP The Rt Hon Liz Truss MP
"This Government is committed to levelling up and bringing opportunity to everyone; and we back business and the business case to achieve greater women's representation at board and senior executive positions in our leading companies".
Denise Wilson
Chief Executive
"Never in the history of women in the British workplace has there been a stronger supply of skilled, capable women, ambitious for themselves, and ambitious for their organisations.
It is now for business to fully-utilise a talent pool filled to overflowing with educated, experienced women, to their own benefit and that of the UK economy."
2021 Report Highlights
January 2021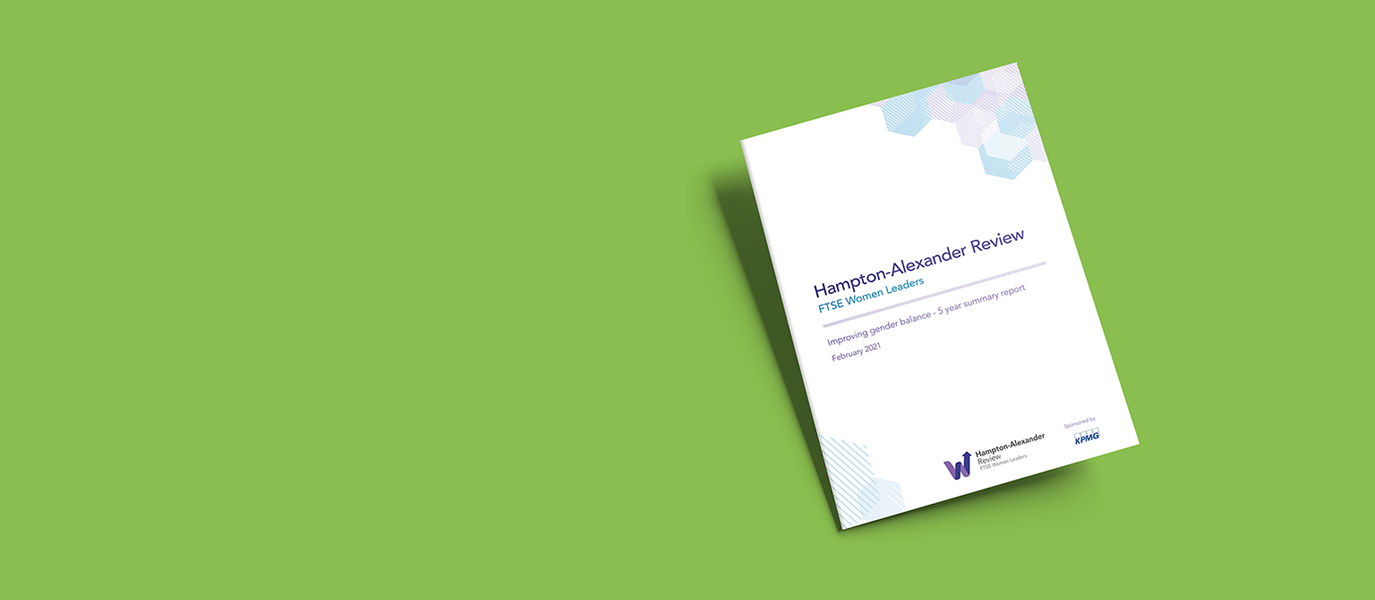 Read The Latest Report
Published in February 2021, the final Report of the Hampton-Alexander Review showcases 5 years of progress for FTSE Women Leaders.